LOCK & ROLL / WP04
LOCK & ROLL is a classic roll-top table that can act as a centrepiece for your camping set up. Our team have gone through rounds and rounds of design experiments in order to differentiate our product from those available on the market. With a combination of wood and metal, we tried to reduce the usage of hardware parts to streamline the design while maintaining its compactness. The table remains firm and sturdy despite being lightweight. Lock & Roll is a piece of essential furniture that every camper needs.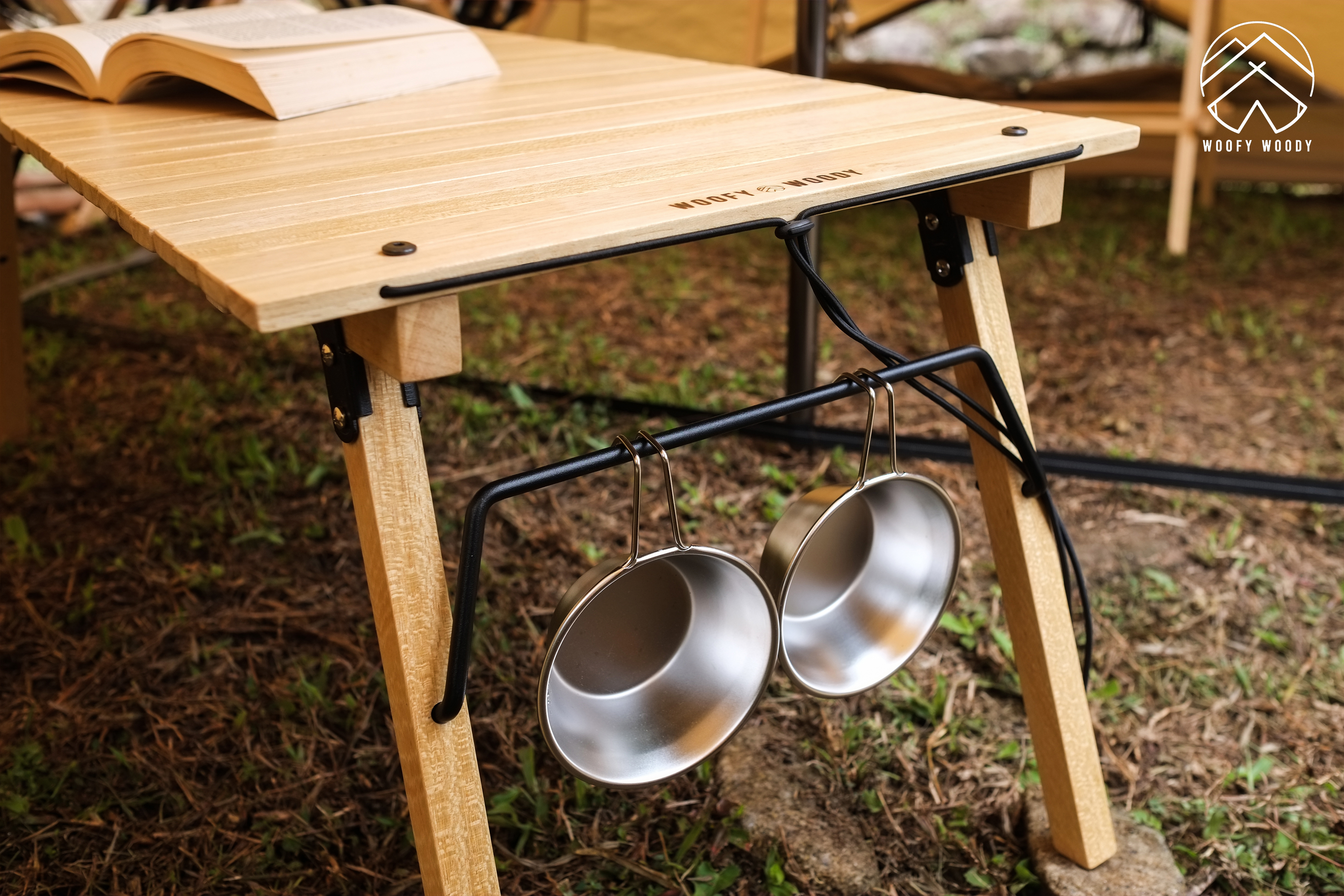 The wooden roll top connected by an adjustable tension string is tucked in place and locked at opposite ends to create a flat and sturdy table top. Metal bars installed at both sides serves as a special feature for hanging small items & to keep the legs stable.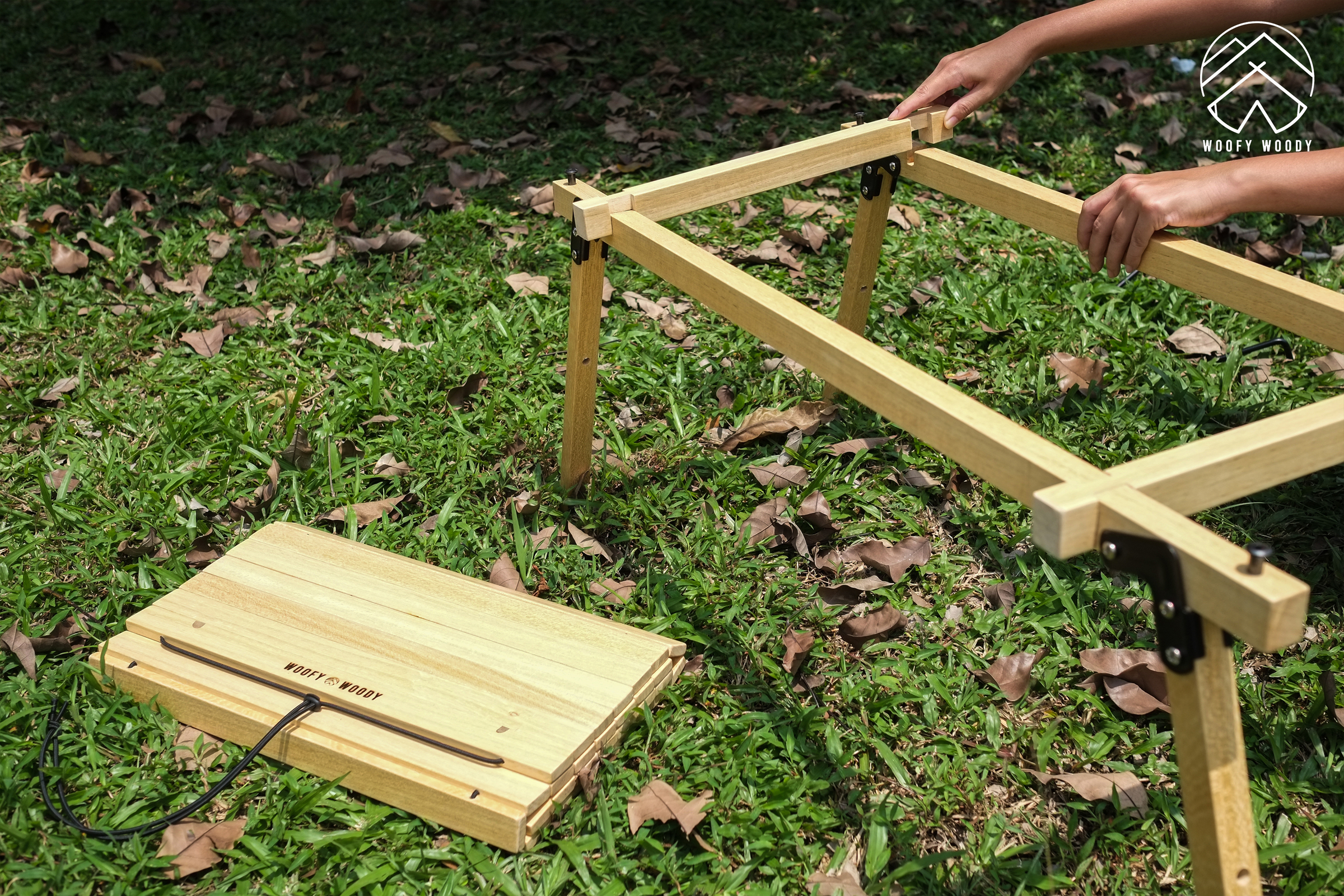 As the name suggest, Lock & Roll's assembly method couldn't be any simpler! The setting up only takes less than a minute due to its simple and intuitive design. Unfold the table legs on flat ground and install the tabletop in place for a quick set up.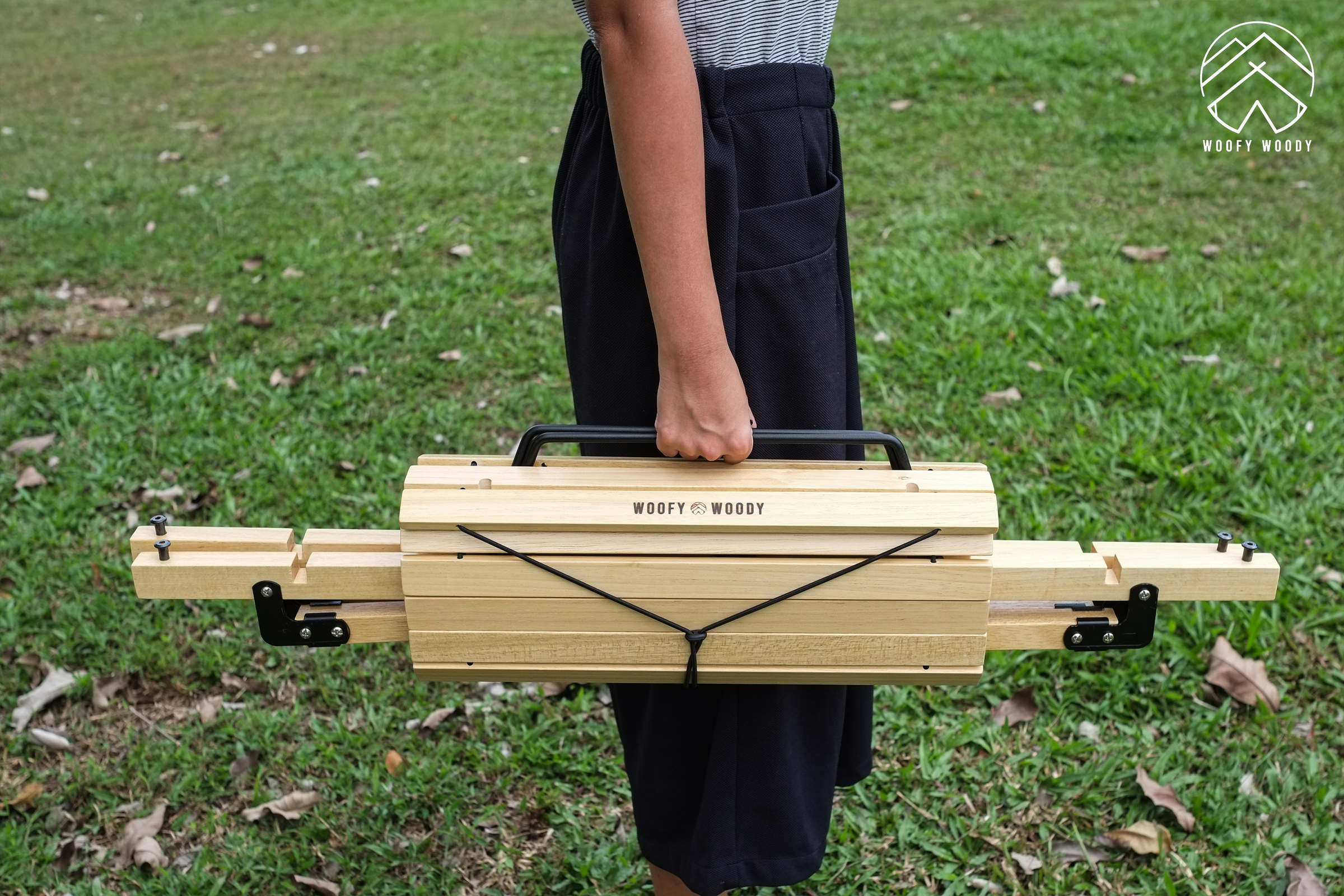 Lightweight and compact-ability are always the priority features in camping furniture design. Our team designed Lock & Roll with specially sourced hardware to ensure that the table can be compacted into a minimum size when it is rolled up and folded.
Features
Compact and lightweight
Easy to assemble
Durable and convenient
Supports up to 20 kg
Specs
Material: Kasah Wood, Solid Mild Steel Rod
Size: W 90 x D 45 x H 40 (cm)
Folded Size: W 90 x D 13 x H 21 (cm)
Net Weight: 5.3 kg
Care Instructions
Wipe with dry cloth after use
Let dry completely before storage
Avoid white spirit or alcohol
Please read our Shipping Policy before placing an order. Thank You.
---
*
Please note that the design and specifications are subject to change without notice for product improvement.
There will be slight differences in numerical values such as size and weight due to all of our products are handcrafted and measured manually.
The photos shown are processed and adjusted so that they are as close to the actual color as possible, but they may look different from the actual color depending on the settings of the monitor you are using, the weather, and the lighting conditions.